Hey join Mary and the rest of the Sepia lovers at Sepia Scenes. Hit the button above!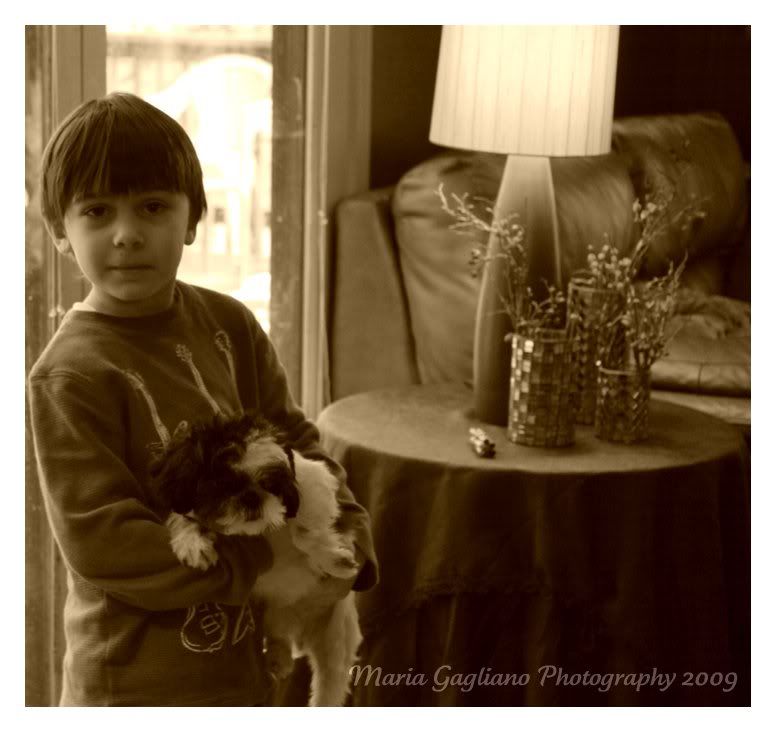 Isn't it amazing how a change in color can alter the mood of a photo?
This is a picture of my son, holding my friend's dog Tiffany. He wants a dog so bad!