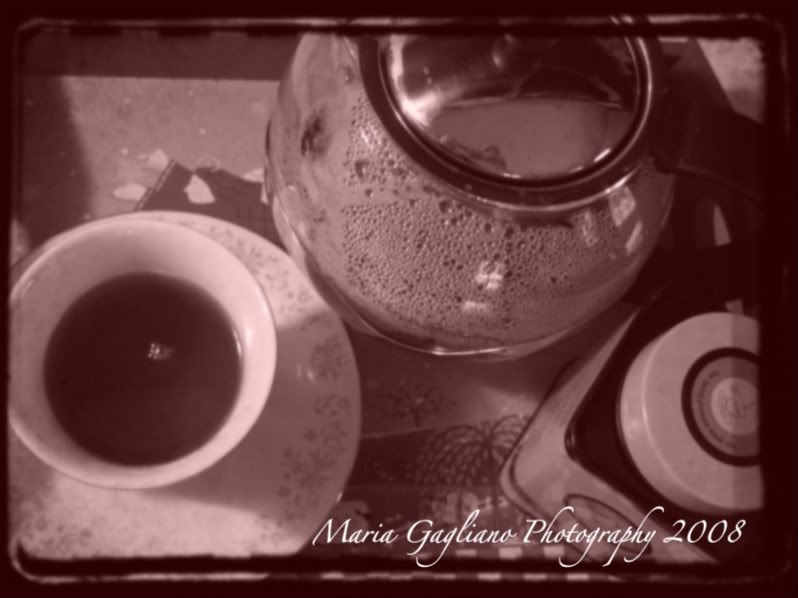 Winning Parent Magazines Holiday Prize Pack this year
, was pretty big. I doubt I will win anything this big again. One of the things in my prize pack was a tea press. I have always wanted one and the moment I got the box, it was the first thing I took out.
After brewing the tea, I ripped open one of my wedding favors for the first time. At my wedding in 1997 I gave out tea cups and saucers as favors (did I mention that I am a tea lover?).
I set the pot, the tea cup and saucer on a holiday tray that I have had for years and sat down to enjoy. It was awesome!!! I highly recommend it.