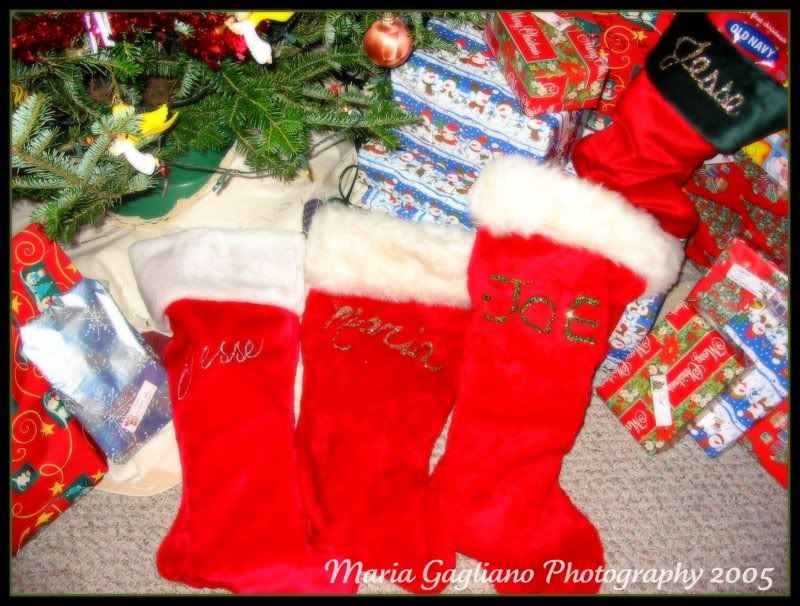 The Christmas of 2005 was one of my favorite Christmas'. Seeing my son's stocking next to ours was such a moment for me. I always loved my husband but never felt like we were "family" until we had a baby.
I remember when I took this picture. It was so important to document the 3 stockings next to each other. For so many years it had been just the two of us and now we were 3.
Christmas has always been a favorite holiday but my son reinvented it for me.